Live sex cams are nothing new and these days, you can find lots of opportunities to watch nude live cams no matter what your kinks are or how much money you are willing to spend. However, if you're a frequent webcam viewer, the variety of shows can often get stale. This is where LiveJasmin comes to the rescue.
LiveJasmin.com has been around since 2001, and 20 years is a respectable time in the sex cam industry. So is LiveJasmin a good choice for meeting your live sex needs or are there better options out there? Find out more about Live Jasmin and its features, models, and prices right now!
Pros
Endless range of models
Convenient filters and categories
Live sex shows for any budget
Modern interface both on desktop and mobile
Cons
Free options are very limited
Models tend to save the best for private chats
There are no couple shows
How LiveJasmin Works
So what should you expect from your time on LiveJasmin.com, especially if you're a first-time visitor who doesn't have a lot of experience with webcam sites? Here is how LiveJasmin works.
Interface
The interface of LiveJasmin is excellent, considering the nature and the purpose of the site. On one hand, it's very convenient. There is a top menu, where you can create and manage your account, review your messages, buy credits, and check out the latest activity on the site. There is also a side menu, where you can switch between male and female cameras, as well as choose your favorite show type, category, appearance trait, kink, and price range.
On the other hand, the interface of LiveJasmin is perfect for setting you in the right mood. It's designed in sultry red colors and has a lot of suggestive images, even though the look of the site isn't as explicit as with some other live cam websites. We liked the fact that there are two types of live show previews: behind each professional photograph of the model there is an animated preview of what's going on in the chat room at this exact moment that you can reveal by hovering your cursor over the photo.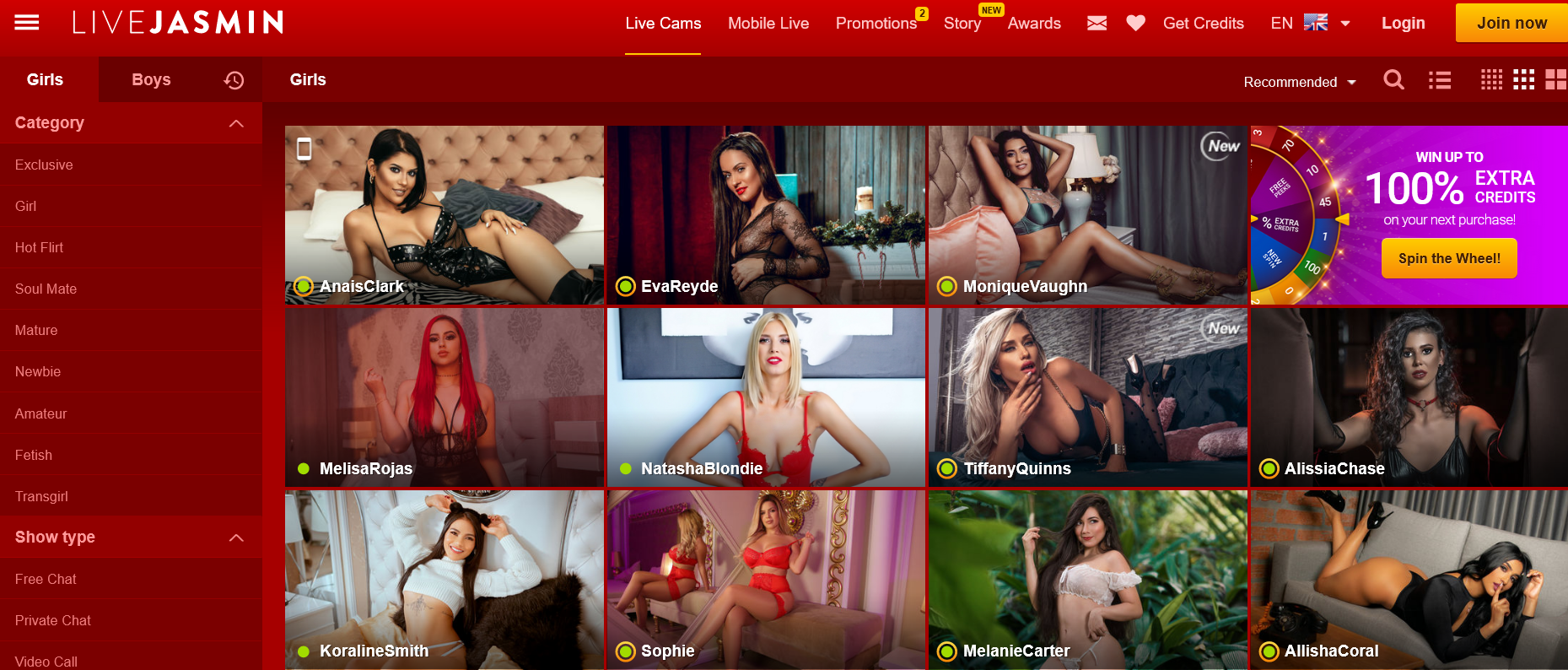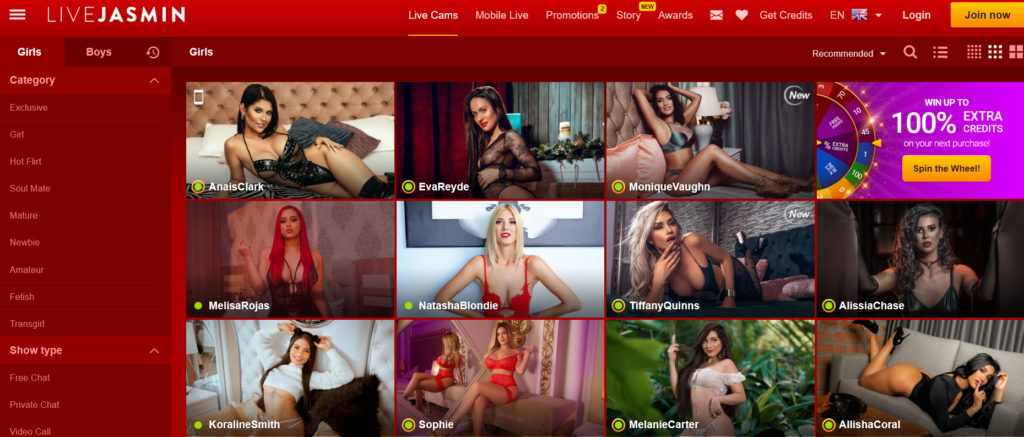 When you see a preview that you like, you can click on it to enter the model's chat room. This only works when the model is performing a public show. If there is a red circle beside her name, it means that she is currently doing a private chat for some lucky guy. The chat room is designed with convenience in mind. The central element is obviously the model's broadcast. The chat can be found on the right. There are lots of chat options you can find in the left and the bottom menu that range from viewing the model's gallery to sending her a gift. You can also take the performer for a private chat or review her profile by scrolling down the page.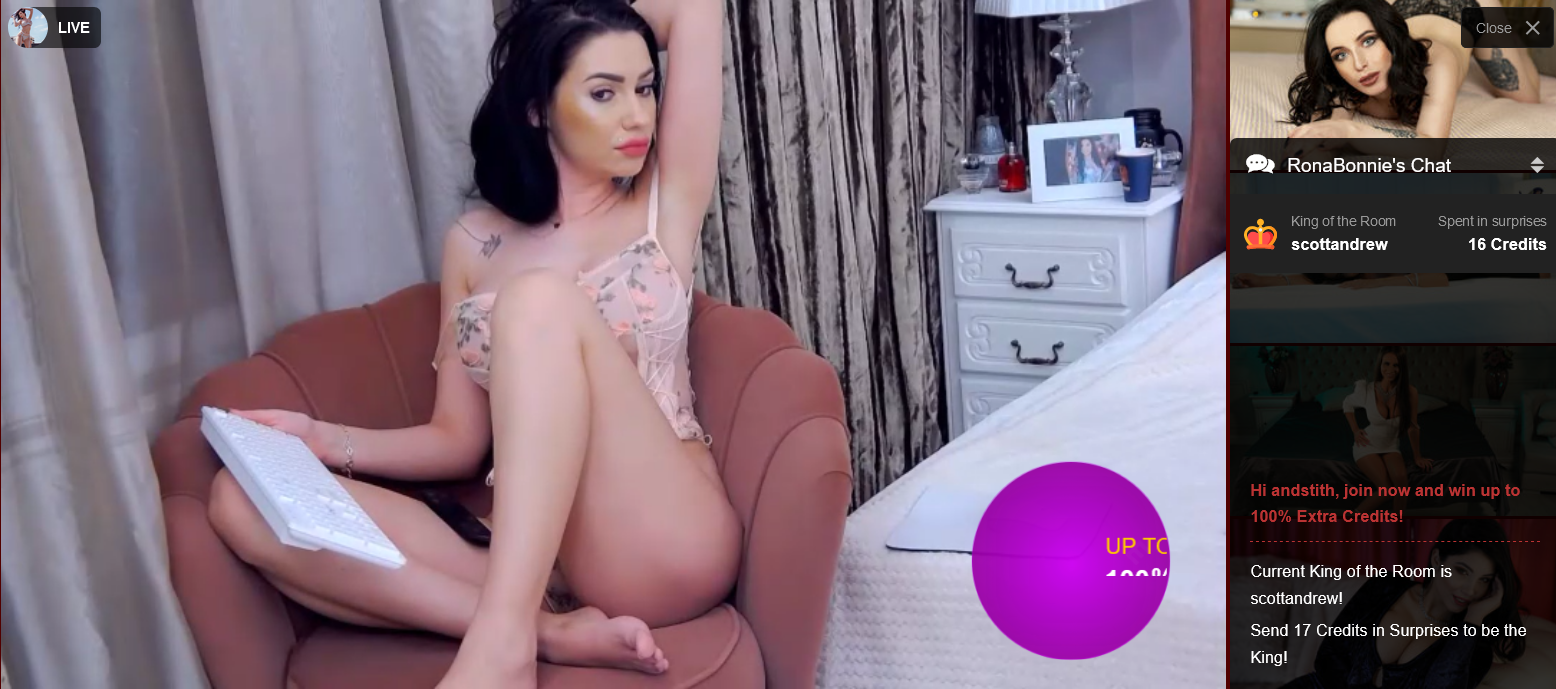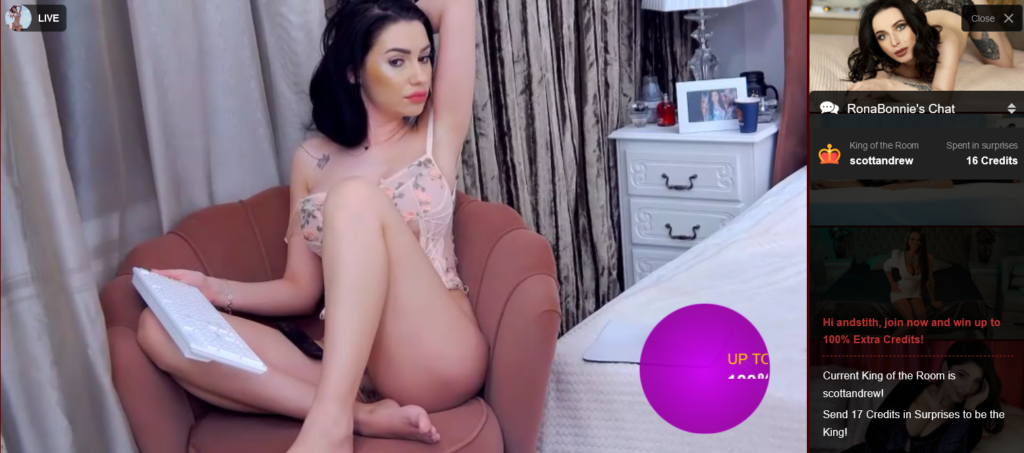 Signing up for LiveJasmin
You can watch most public shows for free and without creating an account, but if you want to make the experience more personable, communicate with the models, and upgrade your satisfaction with the help of credits, you will need to sign up for LiveJasmin. The whole process is super easy and will not take you more than 5 minutes.
At the first step, you will need to choose your username and password, as well as provide your email. Live Jasmin does not require you to confirm your email right away and you can do it later.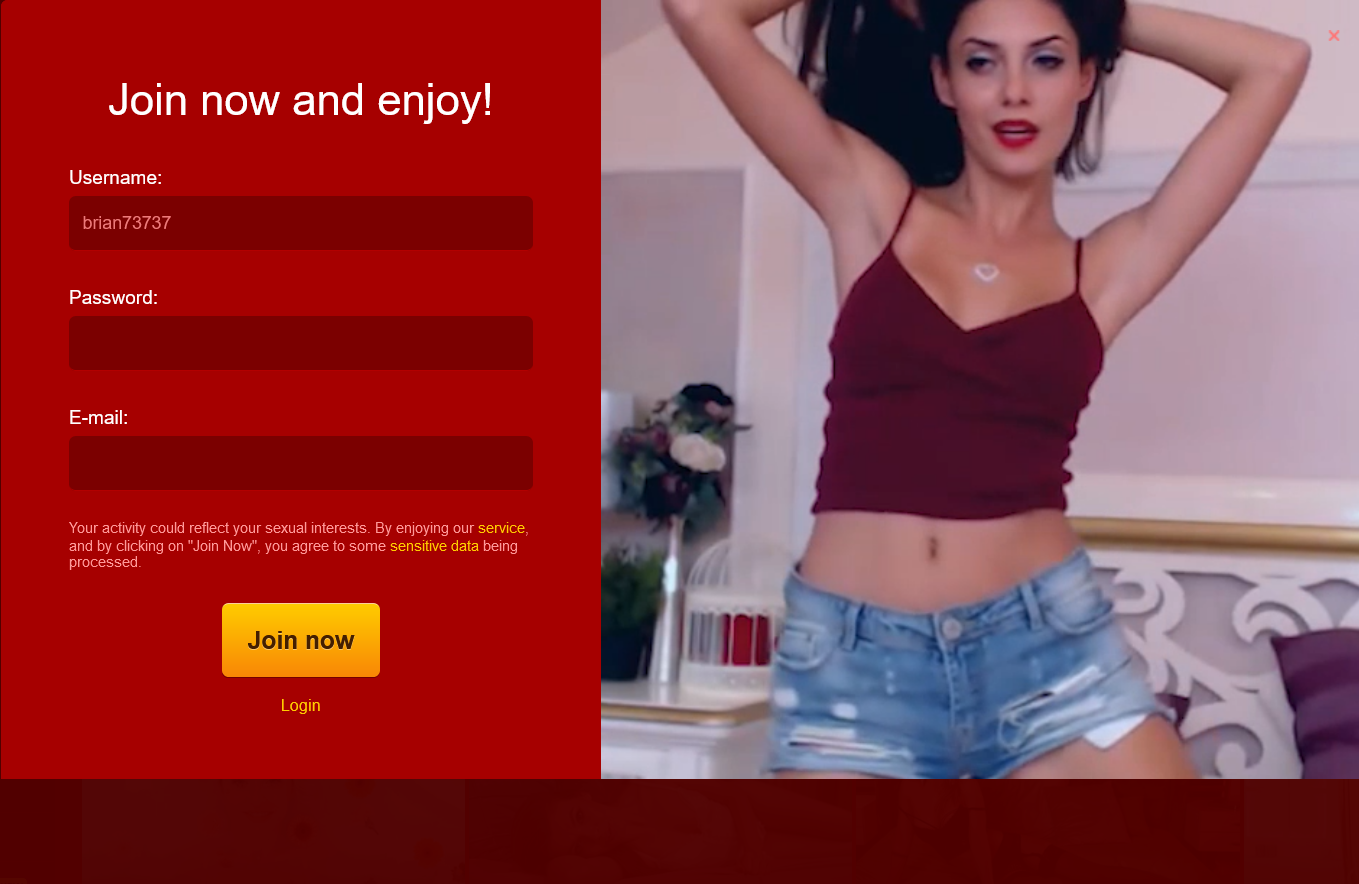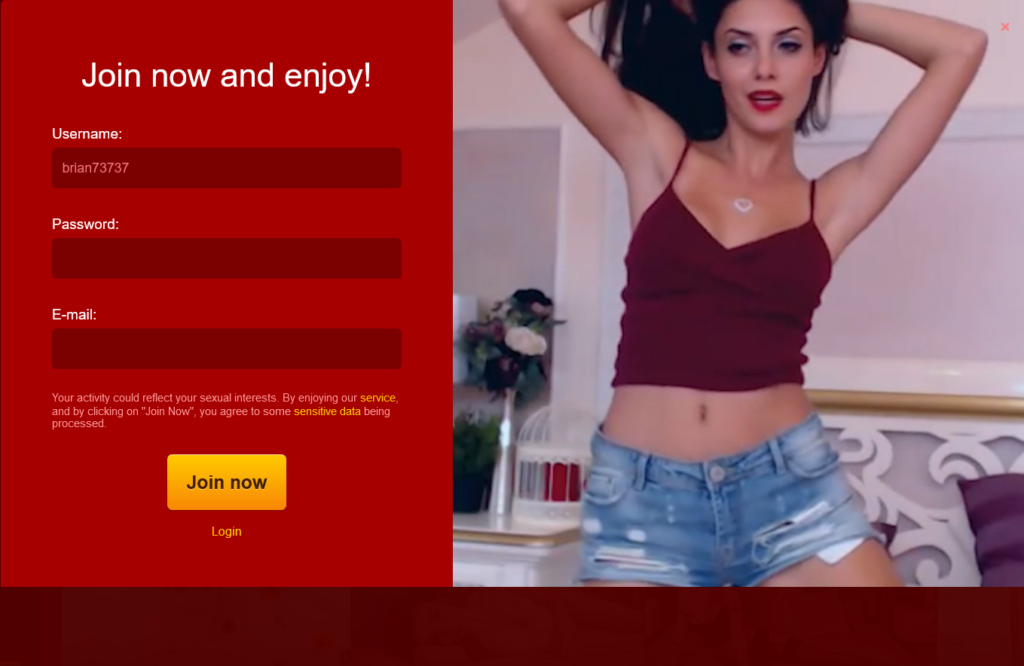 The second step is purchasing the credits. There is no way to opt out of this step, as LiveJasmin.com clearly seems to think that if you like the website enough to join it, you also like it enough to spend some money on it. Once you choose a package, you're all set. You can return to a free chat and tip or gift the model, or you can spend your credits on a private performance from your favorite model.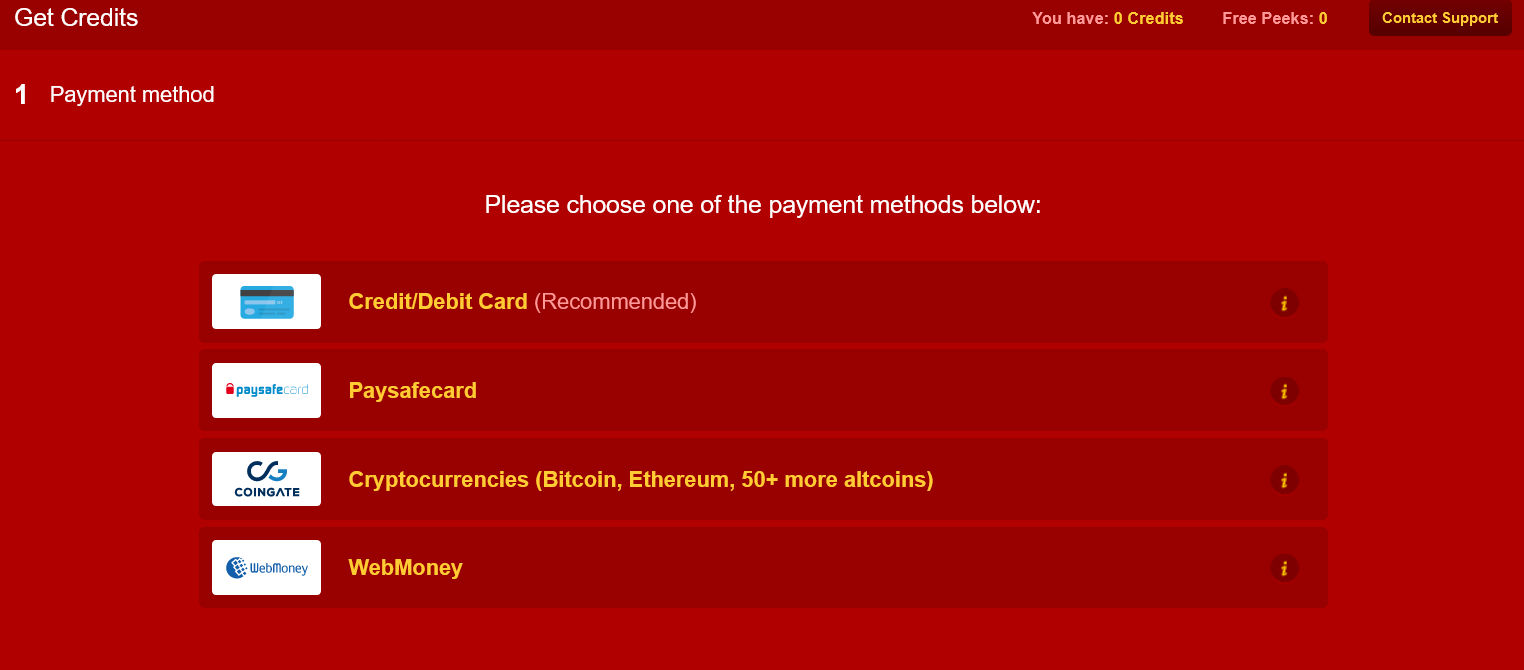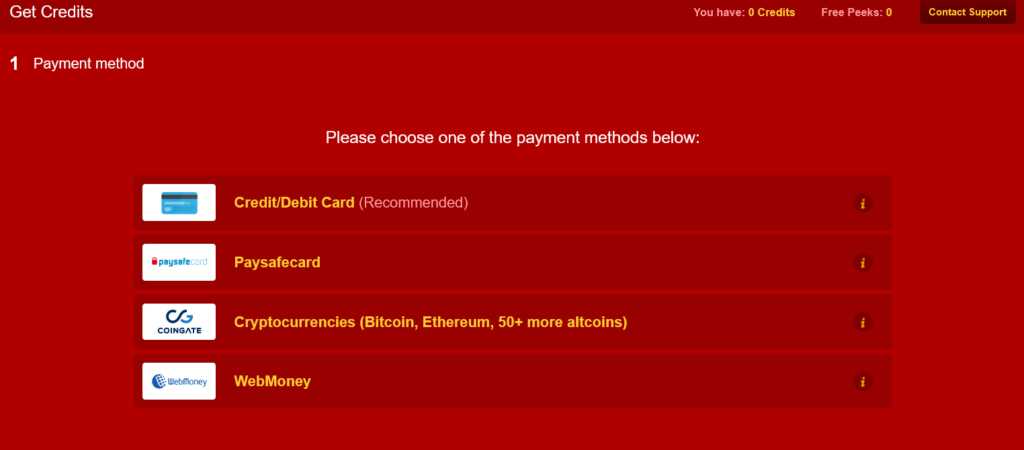 Benefits of a LiveJasmin membership
Unlimited free shows
Bonus credits
Club Elite points
Personalized suggestions
Keep your favorites in one place
Models
The variety of models on LiveJasmin.com is truly huge, although we found it disappointing that the site does not have any couple shows. Besides couple performances, you can find any type of live show and model you can imagine. Using the menu on the left, you can choose to see:
Male, female, and trans shows;
Amateur, newbie, exclusive, and fetish models;
Different languages, regions, and price ranges;
Any model age and ethnicity;
Various appearance traits, breast sizes, and hair colors.
Overall, we were pretty satisfied both with the variety of the models and the quality of their shows. Most shows, even the ones that claim to be by amateur models, give out a professional feel with good camera quality and sound, attractive background, and polished look of the model. However, we found that the LiveJasmin models are not that eager to communicate with free viewers and tend to focus on paying users.
Pricing
LiveJasmin.com gives you plenty of opportunities to test the site for free and see if the models and their performances fit your expectations, but free shows have a number of drawbacks. For example, you cannot ask the model to perform a specific action and expect her to comply. Plus, the model can abruptly leave the public chat when she is booked for a private show. You can avoid these issues by becoming a paying member of LiveJasmin.
There is no membership fee, and you pay only for the features you use with the help of credits. Credits are sold in several packages ranging from 17.99 credits for $23.99 to 157.99 credits for $177.99. Private shows on Live Jasmin come in several price ranges and cost from 0.98 to over 9.99 credits per minute. There are shows that cost less than 0.98 credits per minute, but those are usually temporary promotions.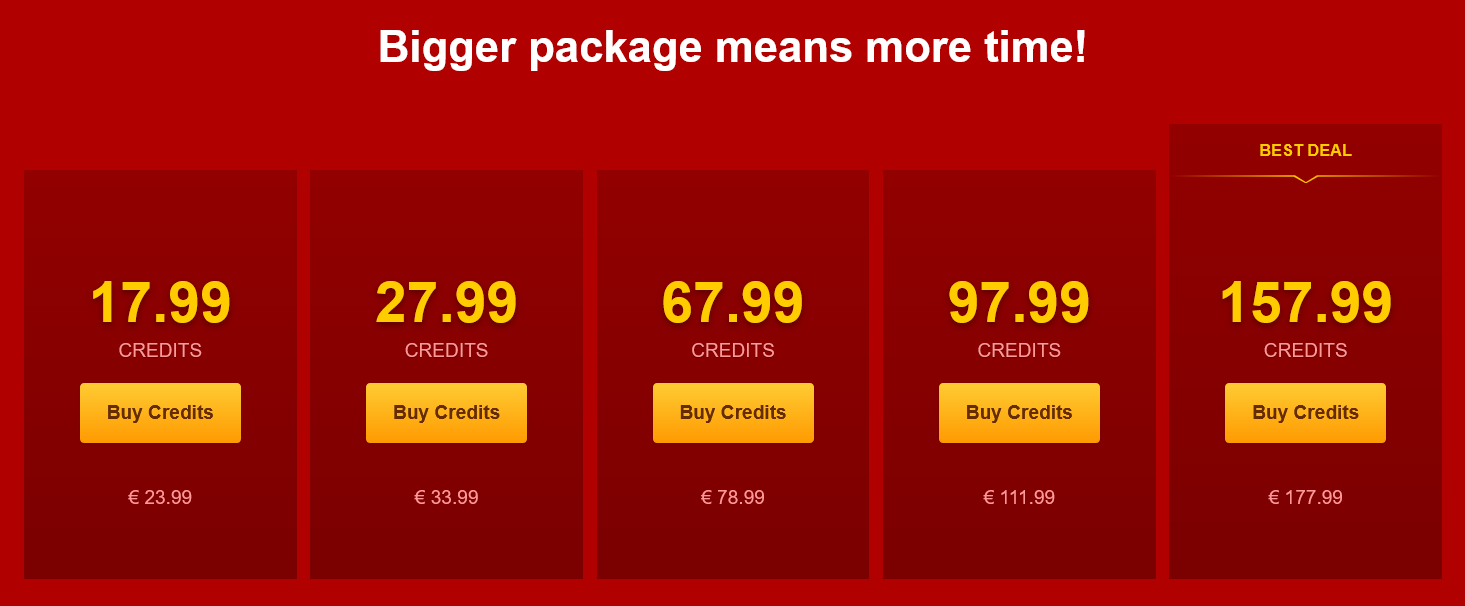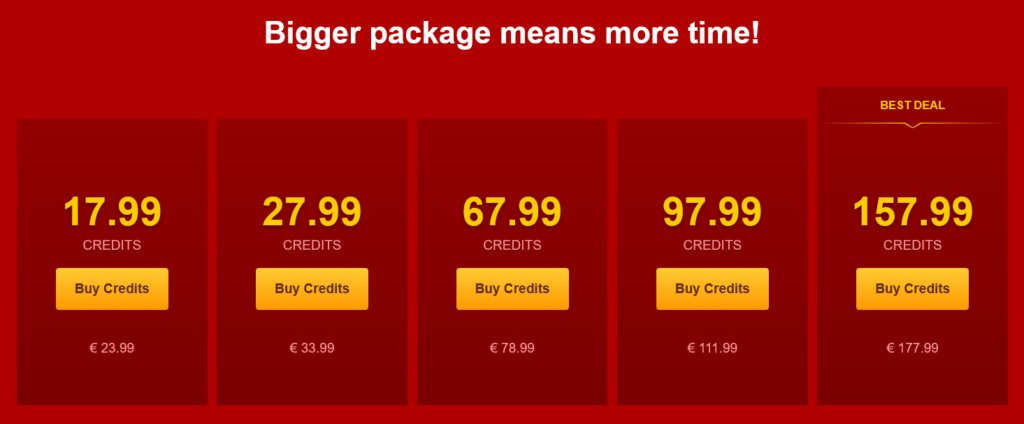 Safety
LiveJasmin takes the safety of its users and models seriously. Users who regularly violate the rules of the site and are rude to models can have their accounts terminated. The site also has a detailed FAQ section that answers various questions, including ones about safety. LiveJasmin provides a round-the-clock customer support that you can reach via chat, email, and phone.
Summary
LiveJasmin is a sex cam website that stands out in several ways. It's great both for free and paying users no matter what you're into. With a wide range of categories, show types, and tags, you can have a brand new webcam experience every time you visit the site.
FAQ
What is LiveJasmin?
LiveJasmin.com is an adult webcam site where you can watch live cam shows from hundreds of models. The site has a lot of original models, so every time you visit LiveJasmin, you have a chance of seeing someone new performing live.
Is LiveJasmin safe?
Yes, at the moment, there is no credible evidence to suggest that Live Jasmin is an unsafe webcam site. When signing up, you can only share a minimum of your private information and the site promises to store and use it in secure ways.
How much do LiveJasmin credits cost?
You can buy LiveJasmin credits in several packages. Depending on the package, a single credit can cost you from $1.12 to $1.33, which is not that big of a difference and unless you plan to spend a lot of time on LiveJasmin.com, it doesn't make sense to go for a bigger package.
Is LiveJasmin a scam?
No, LiveJasmin.com is a genuine webcam site with numerous original performers, a convenient design, solid safety features, and a variety of free and pair webcam show options. All models performing on the site are real and the site does not broadcast pre-recorded videos.
Can I use LiveJasmin for free?
As a guest, you can browse LiveJasmin for free and watch public shows without paying anything, but you won't be able to interact with the models. When you sign up for Live Jasmin, you are instantly offered to buy credits, but there are still some free shows you can watch anytime.
Does LiveJasmin have a mobile app?
No, Live Jasmin does not have a mobile app that you can download to your phone. However, the site has a convenient mobile browser version and you can add it to your home screen as a shortcut if you want to be able to access your favorite shows in one click.